What cyclotest myWay is all about
What is cyclotest myWay?
Narrowing down the days of the month of your individual cycle in which there is a risk of pregnancy – cyclotest myWay can do this. The handy mini-computer is a digital fertility calculator with modern technology and touch-display, which shows you precisely in which phase of the cycle you are fertile or infertile. The fertility status for the current day and the following days can be read at a glance. This information can be used for need-based contraception or for the planning of a pregnancy – only the mode of the cyclotest myWay needs to be changed as required.
Even an irregular cycle that is still within the normal range can be reliably evaluated by cyclotest myWay.
How Does cyclotest myWay Work?
To determine the fertility status, different ovulation symptoms emitted by the female body are evaluated. The basis is the measurement of the body temperature, which shows a specific course during the monthly cycle. This is the basal body temperature, i. e. your wake-up temperature, which is recorded and evaluated. The second characteristic is the concentration of the ovulation hormone LH or alternatively the peak of the cervical mucus. Consideration of body temperature and another symptom is called symptothermal methodology. If used correctly, this has a very high level of safety and reliability.
You are interested in the different ovulation symptoms? You can find them listed on our ovulation symptoms page.
What Do I Have to Do?
The amount of work and effort required for you is minimal. On certain days in the cycle, you will be asked to measure your basal body temperature before getting up. How? A sensor is integrated. The measurement results are transferred immediately. If you want to include two ovulation symptoms in the calculation and thus increase your safety, you can comfortably carry out an ovulation test on indicated days. If you know your way around, you can alternatively check the quality of your cervical mucus. The cycle computer evaluates the results. Detailed expertise in the field of Natural Family Planning is not a mandatory requirement.
Why cyclotest myWay?
The adaptive fertility calculator paves the way for hormone-free contraception or the desire to have children. cyclotest myWay calculates the small window of time that is decisive for both contraception and the desire to have children. In the former case, this means that no intervention in your body's processes is necessary – unlike the pill, for example, which has to be taken daily, even if you have no sex at all on some days or if you are in a cycle phase in which pregnancy is impossible. If you want to have a baby, you can plan your love life in such a way that the likelihood of pregnancy is very high. The special feature of the cyclotest myWay is that the computer gets to know you and does not assume a general cycle progression.
cyclotest myWay evaluates your individual cycle and also supports you with shorter or longer cycles. If the cycles are very short, the fertile period can start already during the period, so that a pregnancy is possible here already – to become pregnant during the period is not unrealistic. This is calculated individually by the cycle computer. cyclotest myWay is a medical device you can rely on from day one.
Change of Mode: Contraception or Trying to Conceive?
With the change of mode, our cyclotest myWay offers you the opportunity to use it for natural contraception or to fulfil the desire to have a baby, depending on your life situation. Perhaps you would like to stop taking the pill or have already done so and would like to use natural contraception and control your cycle without hormones from now on? Then select the contraception mode. Or do you have a concrete desire to have a baby at the moment and would like to fulfil it as soon as possible or plan the date of birth of your baby more precisely? Then you can change the mode under the menu item "Settings". If you wish to have more than one child and have a longer period of time between pregnancies, you can use cyclotest myWay in these phases of course for hormone-free contraception.
Changing from "contraception" to "trying to conceive" and vice versa is possible at any time, depending on the stage of life, whereby the cyclotest myWay is preset to "contraception". When you switch to the "trying to conceive" mode, additional special functions are available to help you get pregnant quickly. That is what we are talking about:
Indication of possible luteal weakness
Pregnancy display
Birthdate planner
Display of highly fertile days
Short Videos for the Application Goals
Mode Contraception
The following video will give you a short answer to the question "How does the cycle computer work in "Contraception" mode? Get a first impression – have fun watching!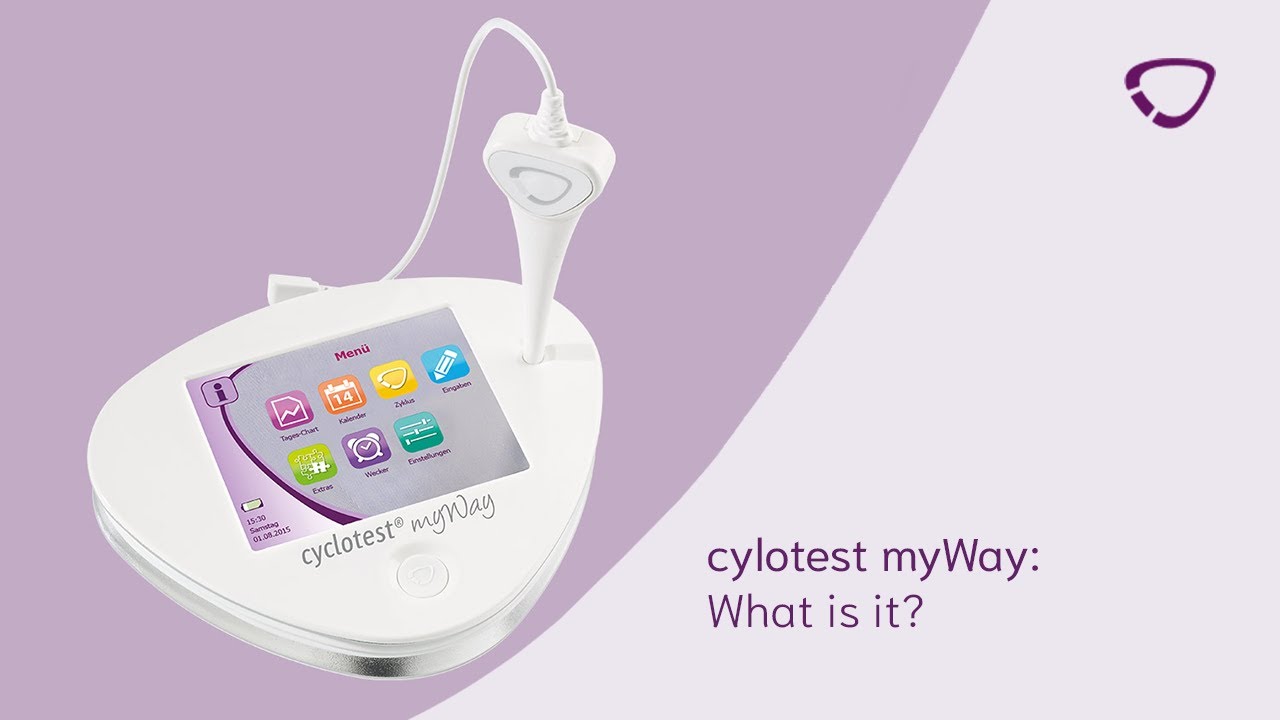 Mode Trying to Conceive
This video answers the question "How does the cycle computer work in Trying to conceive mode?" cyclotest myPlan will be shown – but the functions are also included in cyclotest myWay.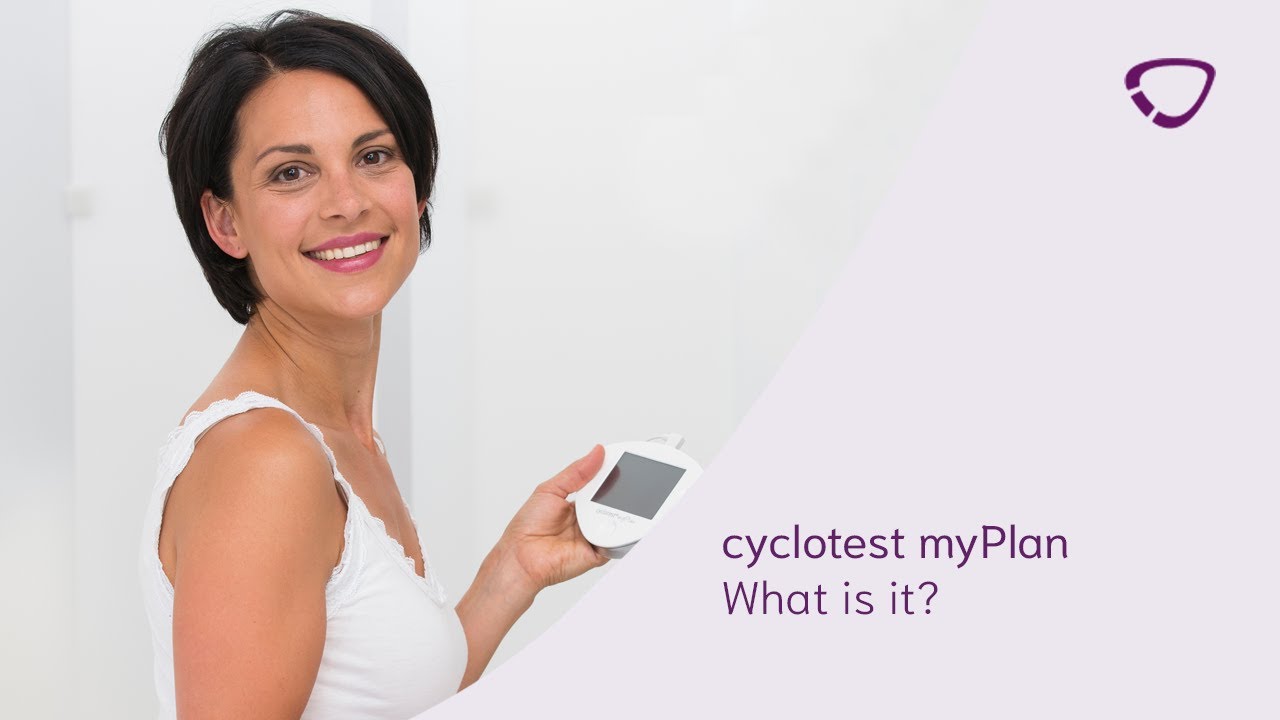 Buy cyclotest myWay!
cyclotest myWay can be conveniently ordered via our online shop. We have created various offers – all with the goal of helping you get started with natural contraception. For example, if the purchase price is too high for a one-off payment, there is the possibility of installment financing over 15 months. This is particularly interesting because there are no financing costs.
Irrespective of whether you choose the installment model or prefer a direct payment, you will receive an extension of the warranty free of charge when ordering via our online shop. We extend your warranty from 2 to 3 years.

Further Information
Natural contraception completely hormone-free. Tailored to your needs and reliable. Modern and with many interesting features such as skin care tips or tracking the body mass index. All with a focus on womens' needs during a cycle.
Would you like to know more about the needs of women in natural contraceptoin and whether cyclotest myWay users are satisfied with the device? On our page Experiences with cyclotest you can find out why many women appreciate the cycle computer.
How to get your cyclotest myWay up and running as well as helpful tips on the available input options can be found in our blog section including useful explanatory videos.
By clicking on the following icons you will also get further information about cyclotest myWay:
cyclotest mySoftware
If you want to save your cycle data as a PDF file on your computer, for example to present it to your gynaecologist, you can use cyclotest mySoftware for this purpose.
cyclotest mySoftware has many more features that you can use for contraception or when you want to have a baby on your computer. The software is easy to install and intuitive to use. The installation file and short instructions can be found on our cyclotest mySoftware webpage.
The software comes for free – there are no additional costs!